We keep carriers and shippers in sync
Over the last 3 years, we have connected 25,400+ shippers and carriers, reducing empty miles by 30% and shipping cost by 10%.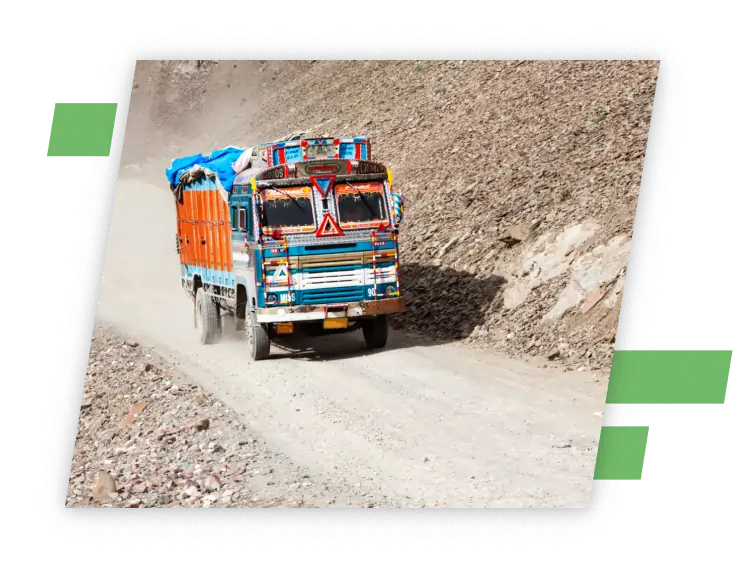 1,00,00,00,000+
Kilometers driven
Why Trucknetic was started?
We've been in the trucking community for the last 7 years and saw this worrying factor where both the shipper and the carrier were having a tough time in business.
Trucks had a load for only one part of the trip and empty runs were frequent. This empty-running segment represented wasted time, effort, and extra costs.
Similarly, shippers didn't have enough information about carriers that usually left their loads unattended. They paid high shipping costs to move their load as they were not aware of other options available.
We understood the lacking factor — there was a need for building a system that can better manage the transport business and make the most out of it.
That's how the idea of Trucknetic was born, to simplify the logistics needs.
A single app for giving carriers a platform that makes it easy to find their next load, and shippers an easy way to connect with reliable drivers at a price much lesser than the market cost.
Our Vision
Our vision is to leverage the latest technology advancements to minimize idling and increase profits by efficiently using all the lost miles.
Our Mission
An approximate $45B return load is wasted every year in the industry. Our mission is to solve this and make the entire process more efficient.
Our journey so far
Trucknetic got its name
Sept 2019
Clocked a revenue of 1.5 Cr
Mar 2020
Scaled our Carrier network to 34,000+
Oct 2020
Launched our Shipper and Carrier App
Sept 2021
Scaled our Shipper network to 16,000+
June 2021
1,00,000+ App Downloads
Mar 2022
Launched WhatTheTruck to help and assist Truckers
Apr 2022
We're continually improving our tech & expanding our team to 10x the numbers and have the greatest impact possible!
Committed to protecting and preserving
Trucknetic as a brand is committed to protecting and preserving our planet's resources. We strive to offset the impact of our fleet with fuel, mileage, carbon emissions, and other factors.
27,850+ tons
Carbon dioxide saved
28%
Empty miles reduced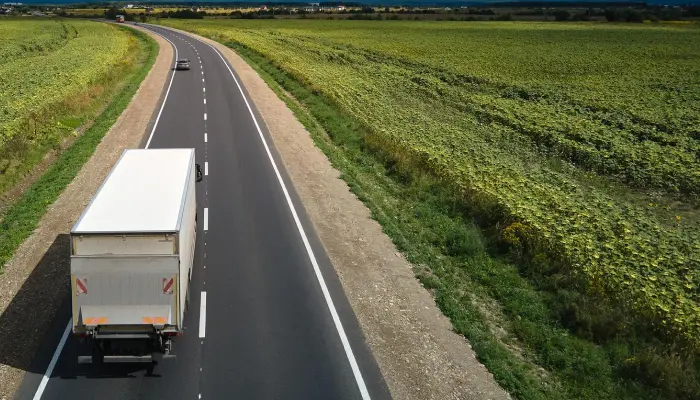 27,850+ tons
Carbon dioxide saved
28%
Empty miles reduced
By providing a return load
To every truck on the move, we are reducing the number of empty miles that would otherwise be wasted. With a vested interest in ensuring that every truck is fully loaded, we increase overall asset utilization and reduce carbon footprints.
By improving navigation systems accessibility
We are continually adapting to the changes in the vehicle sector to ensure that transportation is more efficient, green, and responsible.
We have incorporated commercial EVs into our business model to kick off the switch from fuel to electricity, taking our eco-friendly strategy one step further!
The friendly faces behind our company
Arham Partap Jain
FOUNDER and
CHIEF TRUCKING OFFICER
A tech-freak serial entrepreneur, he loves integrating tech into the world of logistics, commerce & energy. He is extremely bullish about new tech disrupting the traditional industries.
Virender Mohan Jain
MENTOR AND
ADVISOR
With 30-years of solid experience, he is the driving force behind our company. He started his journey in chemical trading before venturing into the fuel and logistics sectors.
Gaurav Bhayana
HEAD OF OPERATIONS
A pro in the logistics industry, with 6 year of first-hand experience and insight, he leads our operations from the front and helps us scale up!
Shivansh Garg
HEAD OF SALES
With a passion for sales and years of experience in both offline & online selling, he drives the sales team to provide service that is second to none.
Sukesh Sahdev
HEAD OF FINANCE
With his in-depth knowledge in the domain, he leverages his long-time experience to build a core financial system for Trucknetic.
Smart logistics, Profitable business
Our technology works a little bit of magic and finds the right load for your truck