Wanted: Curious, Upbeat, Problem Solvers
We're looking for people who are as passionate about work as we are and are determined to bring change in the logistics system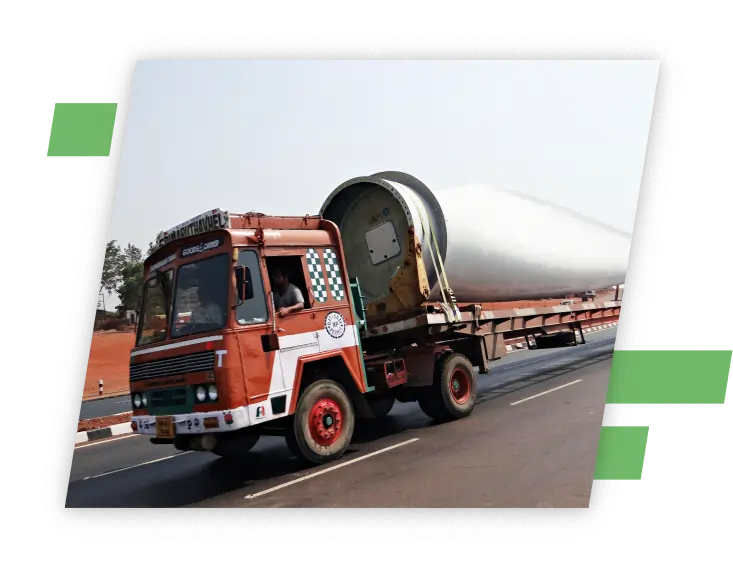 What it's like to work here?
Not the biggest, just the best.
We don't push. We don't brag. We don't pressure. All we do is show up, work hard and let our work speak for itself.
We're a pretty friendly bunch
Inclusion is what really matters. We work hard to make sure everyone feels welcome and included as part of our team.
Not your typical workplace
We like to keep things exciting and interesting with new ideas, people, and events constantly popping up.
What's in store for you
Flexible Work hours
Don't want to work the standard Monday to Friday, 9 to 5? We're sure you'll find a schedule that fits your life perfectly, be it first thing in the morning, towards the end of the day, or in the middle of the afternoon!
Health Insurance
Your health is our number one priority. That's the reason why we offer Health Insurance coverage for a whole host of health-related issues. Whether it is hospitalization, checkups, or treatment, we have covered it all for you.
Constant learning
Be sure to never get bored of doing the same work every day. You'll be working on different projects, doing new things, learning about compelling topics, and most importantly, making mistakes!
Paid leaves
Need a break? Take one! If you're not feeling up to par or if you're simply in the mood for a change of pace, we have your back! Our leave policy allows you to take time off when you need it the most.
Joining kit
We have some exciting gifts for you when you join our team/family. Employee freebies, like laptops, company t-shirts, headphones, notebooks, etc are just one of the few ways to make you feel welcome.
ESOPs
At Trucknetic we believe in rewarding hard work. That's why we offer our employees an ESOP which allows them to earn dividends and get tax benefits. Together we make the company stronger, so everyone does better
Filling up the form
Head on to our "Vacancies" section and fill out the application for the job that you feel is best suited for you and your career.
Task / Assignment
Following that, you'll be given a practical task (according to your Job Profile) to test your basic knowledge and help you understand what it's like to work in this industry.
Group Discussion
Next, we'll be reviewing your application form and once it gets approved, you'll be called for a 20-30 minutes GD round.
Extending an offer
On successfully clearing the interview round, you'll be receiving your job offer including your job description, benefits, perks, and much more.
Step Personal interview
Next, there will be a Face-to-face/ Video interview where we both understand each other's aims & expectations and evaluate whether we'd be a good match or not.
Imagine a profession that allows you to create amazing things, earn rewarding perks, and make lifelong friends. We've got that job!
Join our team and make a difference in people's lives. We're looking for passionate, enthusiastic people who aren't afraid to take risks!
Have a question? Need a hand?
Give us a buzz or drop your queries, and we'll get back to you!