We connect Shippers and Carriers digitally
By bringing safety, transparency, & better rates into the entire system, we are here to make the logistics process better than ever!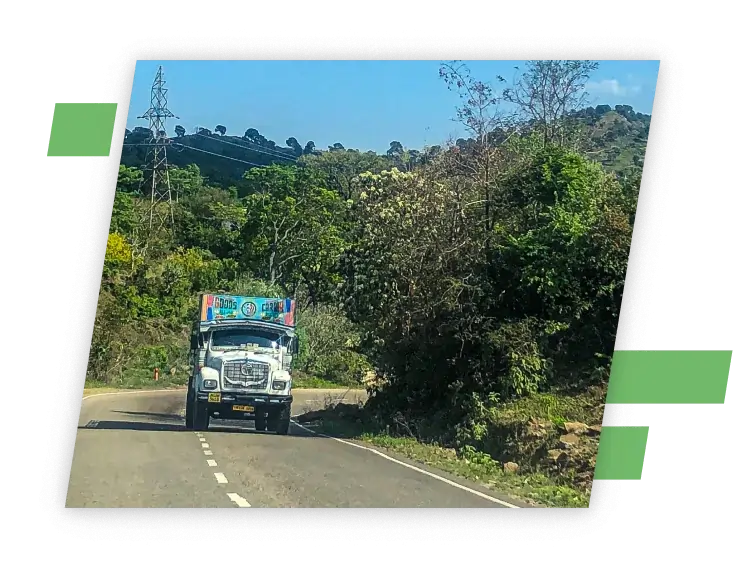 Carriers and shippers don't always have the time to manually search for the right load or find the right truck. So, we do it for them.
With the optimum use of AI, automation, and latest tech trends, we help you better manage your transport business and make the most out of it.
Our platform makes it easy for carriers to find their next load and shippers to find trusted truckers in a timely manner at competitive pricing
Trucknetic by the numbers
100,000,000
Kilometers driven

One of the few startups selected by Microsoft were the tech giant is helping solve the return load problem

Among 15 startups selected by Google where the giant is helping us with its digital marketing expertise

ICICI Bank selected Trucknetic as one of the trusted logistics partners for their 1 crore+ MSMEs clients

DBS Bank selected Trucknetic as one of the trusted logistics partners for banking solutions.
Trucknetic provides transit insurance on goods so that you live worry free in partnership with SecureNow

Avail instant interest free credit line support for the smooth running of your business through Rupifi
We provide the best in industry tracking and navigation solutions in partnership with LocoNav

Instant and secure dispersal of payments without any hassle or constant follow ups through Razorpay













We're loved by our customers
Assistant Manager, Patanjali Parivahan
Trucknetic has helped us move our load in a cost effective manner. The team is doing a marvelous job to connecting carriers and shippers in a good pricing. Highly recommended.
Supply Chain Manager, Action Tesa
Trucknetic app is really helpful, never seen a service like this before. Using it for the past few months. It is hard to find reliable service in this space. Good work Trucknetic team.
Director, Mercury Fabrics
Every time I look at Trucknetic, their team is growing at a rapid pace with new features and great service refinements. Love working with them for past 1.5 years.
Purchase Manager, Gulshan Chemicals
Trucknetic team has been always there to help us out when we require any assistance, in my career I couldn't find anyone as determined as them.
What's New with Trucknetic?
What's in the news? Check out what we've been up to, things we are working on,
where we have been mentioned, and stay up to date with all the freshest of Trucknetic news.
Let's transform the transport business and end the empty load blues