Enter the world of hassle-free logistics
Worried about moving your load? With our technology-led system, you will have all the peace of mind while we do the job for you!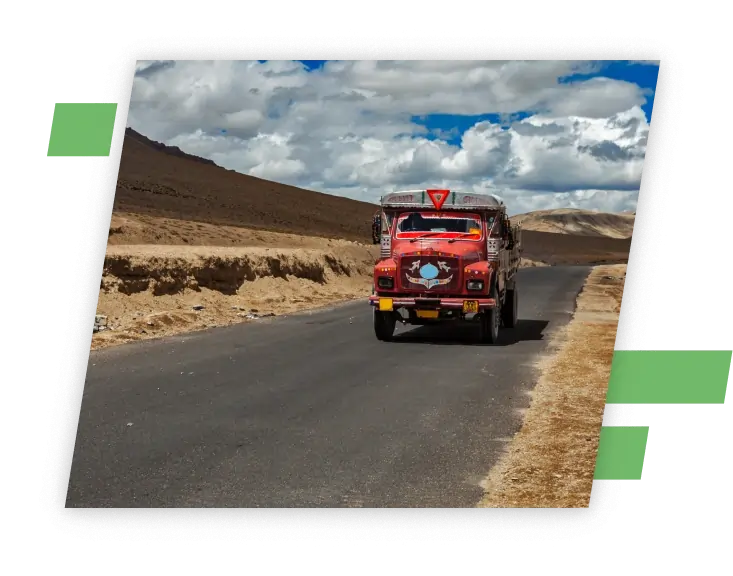 Take the stress out of shipping
Cost optimization
Our API shows the truckers the quickest and easiest way to make deliveries helping you save at least 10% on each shipment.
No extra charges
You don't have to pay any commission, brokerage fees, or hidden charges. All the dealings here are done one-on-one.
Real-time tracking
Our app shows in real-time your carrier's location. It gives you a clear picture of where the truck is & speeds up your operations.
34000+ truckers
With a network of 34000+ carriers across India, your load is never left unattended and you get the carrier that meets your needs.
Sign up and register
Once you download the app from the store, the first thing to do is create your account, add your company details, and complete the KYC process. This process should take no more than 5 minutes.
Track your shipment
Stay up to date with your shipments. You'll get periodical WhatsApp updates, and live location tracking until delivery. No need to follow up with the driver's location; no more missed deliveries!
Book your truck
We offer trucks for almost any type of commodity and trailer. Whether you need to transport bulk goods, materials and supplies, or liquid cargo, you can book the perfect truck for your load.
Automation and Digitization
At last – no more waiting around! Our system will automatically generate a detailed delivery report and calculate detention and transit time for you.
Book a truck in seconds
Join our network as a shipper and expand your business.